Duke Hard
A Duke4.net community episode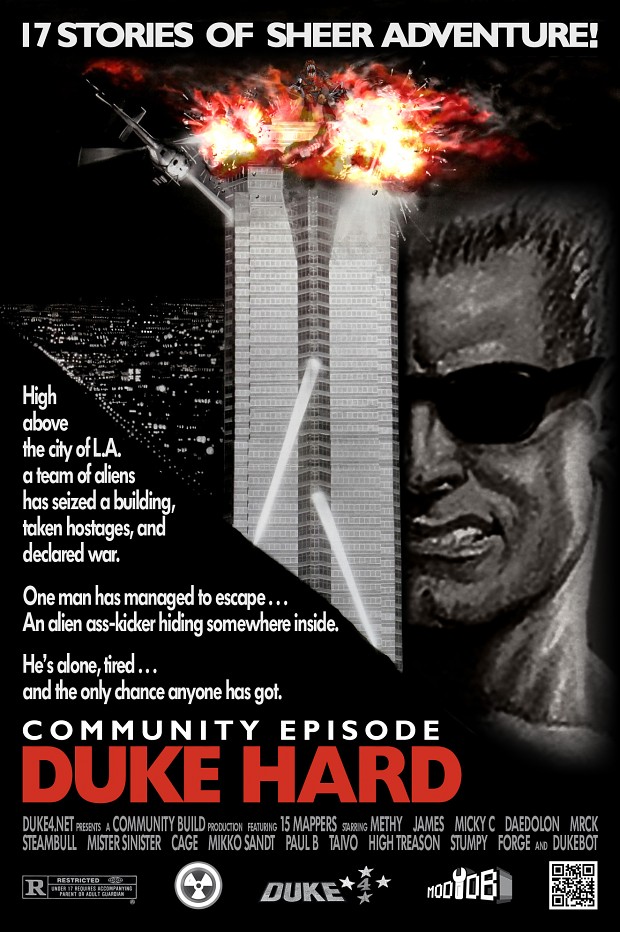 Seeing how this is a forum dedicated to a BUILD engine game, I thought you guys might be interested in this.
Duke Hard
was just released. It's a new 17 map community build project episode featuring 15 mappers:
Cage, Daedolon, Dukebot, Forge, High Treason, James, MetHy, Micky C, Mikko Sandt, Mister Sinister, MRCK, Paul B, Steambull, Stumpy, Taivo.
This was rather long in the making, but I'm glad it's finally out. It's probably the largest Duke Nukem 3D release ever in terms of people involved in.
It's EDuke32 only because it's the only version that supports more than 11 maps in a single episode. Plus we added some bonus features for anyone who completes the whole episode without cheating.
Download the latest version of EDuke32.
Copy DUKE3D.GRP from your GOG.com version or from the original Duke Nukem 3D Atomic Edition CD. If you're using Megaton, you can skip this step, as EDuke32 will automatically locate the file and use it.
Download Duke Hard and extract it to the same directory.
Launch EDuke32 and choose "dukehard" from the "Custom game content directory" -drop down menu.
Enjoy.
I'm hoping at least one of you guys will enjoy playing it.
Trailer
Screenshots
Now back to the standard schedule.