I'm not one to do a whole commotion and review on certain games so I'll just leave it with my opinions (also because I'm lazy
). And by the way, I only usually do one from each series. So maybe the rest of the series sits with the one I put first or the one I put last, but sometimes it depends on what's in the "rest of the series".
1. Fallout (1997, PC) cRPG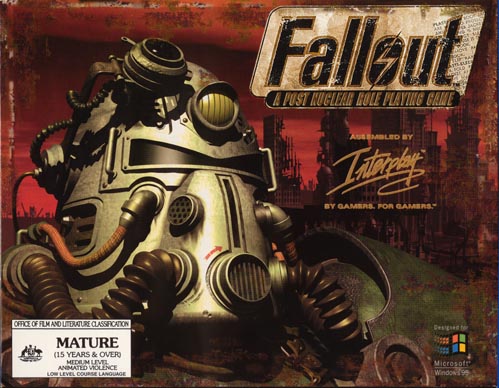 2. Metroid Fusion (2002, GBA) Action-Adventure
3. Final Doom (1996, PC) FPS
4. Deus Ex (2000, PC) FPS/RPG
5. Half-Life: Opposing Force (1999, PC) FPS
6. Blood (1997, PC) FPS
7. Duke Nukem 3D (1996, PC) FPS
8. Star Fox 64 (1997, N64) Rail Shooter
9. Command & Conquer: Tiberian Sun (1999, PC) RTS
10. Pokémon Fire Red (2004, GBA) jRPG
11. The Legend of Zelda: Link's Awakening (1993, GB) Action-Adventure
Now you have finished scrolling you can see the post below.