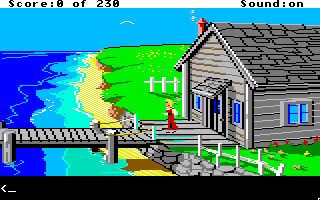 Dames.
Those strange, strange people who are never predictable, wear dresses and are fond of flowers. They certainly have become more abundant in the video games of recent years, haven't they? Indeed, no longer are they restricted to the princess to be rescued in the castle or the trapped damsel in distress, but they have now even assumed the role of heroine, ally, unit, character and even player. The trend of females gaining greater exposure and accessibility in the field has even led to games being specifically designed with women in mind and advertised to women and though women still do not, and may not ever be as large a constituent to the video gaming market as men, this motion continues ever onward.
This shift in representation might be attributed to greater technology, as this has allowed for greater versatility, it may be a result of a change in video gaming, whereby players are more attracted to selection, creativity and choice these days, it may reflect a change in societal values, or it may even be an arm of some sinister egalitarian agenda.
... but we aren't here to discuss that.
A recent discussion with our Umnir resulted in him saying that he isn't overly fond of playing a woman in a game, and this got the old gears in my head spinning and what better place to explore this particular phenomenon than our very Posty?
So let us discuss, Posty participant — what are your general thoughts, habits and feelings on playing as girls in video games and why so? Are there select criteria on which you determine whether or not to play as a female and what are they? Do you limit your female selection to certain genres or specific games? Is there a certain game in which you have a weakness for being a lady in, or in which the male selection is so poor that you do not choose one and why? Do you associate playing as a girl as too feminine for your likes? Perhaps there is even a game which you'd play, but only if it gave you the choice of a male protagonist?
Don't view this list as concrete, please. It's just a template to get your mind in gear and feel free to share any sentiment at all. Nothing is too small or great a comment.
I shall open the floor with discussing my feelings on the matter.
I tend to play a fairly wide variety of games and my selection on this tends to reflect the game and player style. For example, I despise playing a female role in which the character gets into very heavy close range combat, but I tend to have a soft spot for playing a female mage where possible and if it's a first person shooter, I'll only play as a support gunner or sniper. An example of this would be Left 4 Dead above, in which I enjoy playing as Zoey and using the hunting rifle, but I'll definitely rather play as Francis if I'm feeling a desire for some shotgun action. An exception would be Borderlands, where I play as Lilith and have no compunctions against really getting my hands dirty if it calls for it, haha.
In true RPGs, where dialogue is present and such, if I play as a female I'll tend to, of course, roleplay the character and that will certainly affect my decisions in certain situations and result in me not being as aggressive, for example, or seeking out a more diplomatic route than I might've otherwise normally. Obviously in RPGs in which romances are present it's a little challenging to gain a feel for the romance if I'm a female character, but I will sometimes go through these romances purely for enrichment. An example of an RPG in which I greatly favour a male protagonist is Baldur's Gate 2, as there are three romance options available to a male and a paltry one for a female and I don't even particularly like the character who you can romance.
Multiplayer seems to result in me choosing a female more often, as I usually play a support character and select a female based on that decision.
An example of a game in which I hate playing as a female is, of all things, Unreal Tournament. I don't like the female pain sounds and I just can't get a feel for it as a girl. I don't like playing as the girl in Carmageddon either, and I don't like the vehicle she comes with.
That about sums up my general feelings, so let's make it a good one and see what you can come up with, Postmortem brethren. Ella — please feel free to participate, of course, as I'm sure you can add a bit of spice to the thread.
Let's hear it, Posty.