Hail all followers of the cult.
I thought it splendiferous to reserve a left overs section for any and all comments regarding custom maps.
The Bloody City
- A rich horror and ambient atmosphere is weaved right into the very skin of this vivid incarnation. The transitions between the several distinguishing areas are smooth, with a fine eye for detail to both resembling a realistic environment and gameplay mechanics. Although I thought it was lacking in enemies, unfortunately a cutscene plays upon exit, ruining the mystery of how many monsters I had slain.
Is their a command line which determines 'difficulty setting'? The one titled -skill places a handicap on the player and is seperate from the former.
Fantastic! Now all I need is a pint of ale and a pair of voluptuous melons to play with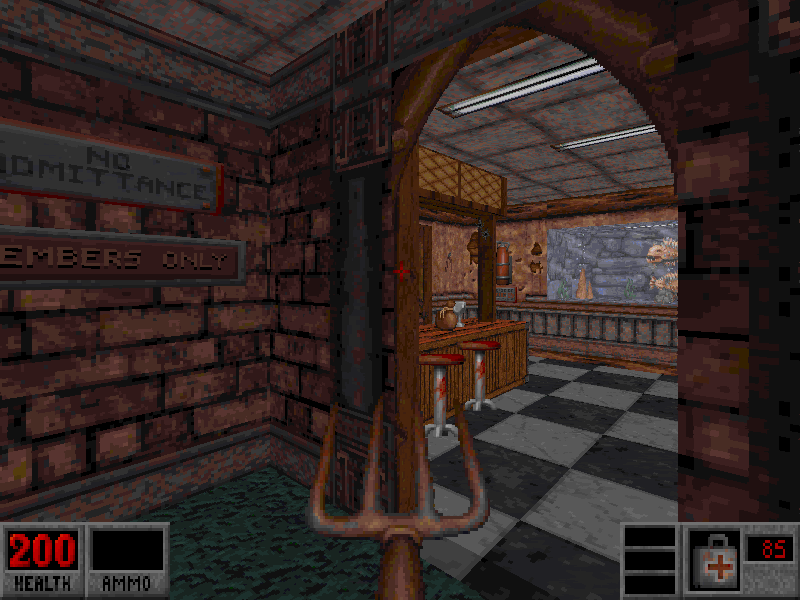 Behold! The undreamed possibilities of the versatile Build engine. Swirling vortex of deep blue yeah!