Inspired by mountain man Matt and his adventures, my humble daywalk thread is here! Perhaps in the future I can post something of a bigger adventure, but here is something to chew on.
Indeed it was, that four days off the work was too grand luxury to spend your ass sweating in the bush so I pretty much just took a chill pill, drank beer and enjoyed the sudden heat wave. It was a good weekend. But here is my little walk in the woods, when I feel like being alone and listening the breeze of the wind in the trees.
[NOTE TO VIEWER: I don't know how this thing works on higher resolution, but you might have to do the "show picture" thing to properly enjoy these /// NOTE2: These might be too overly sharpened aswell.. Im getting new monitor soon goddammit! I hope they are good for your eye]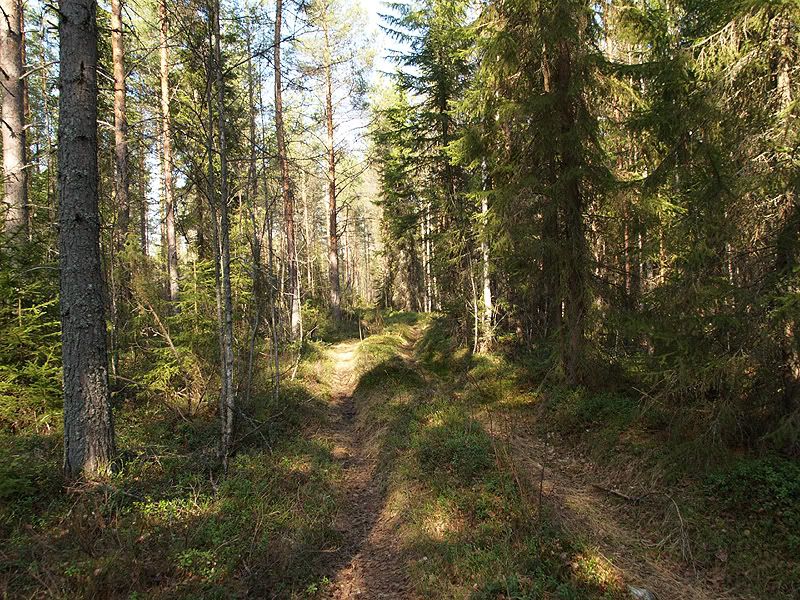 My favorite path consists of ancient tractor trails and foot trails..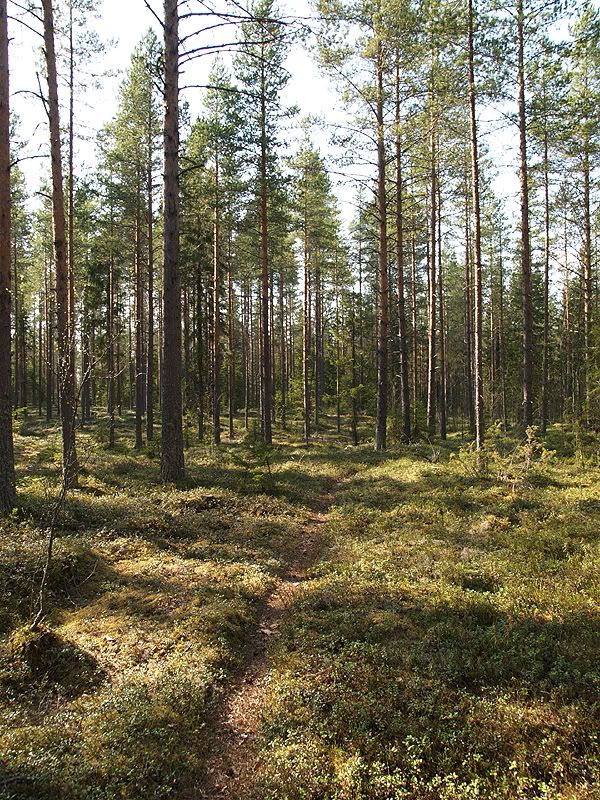 ..such as this.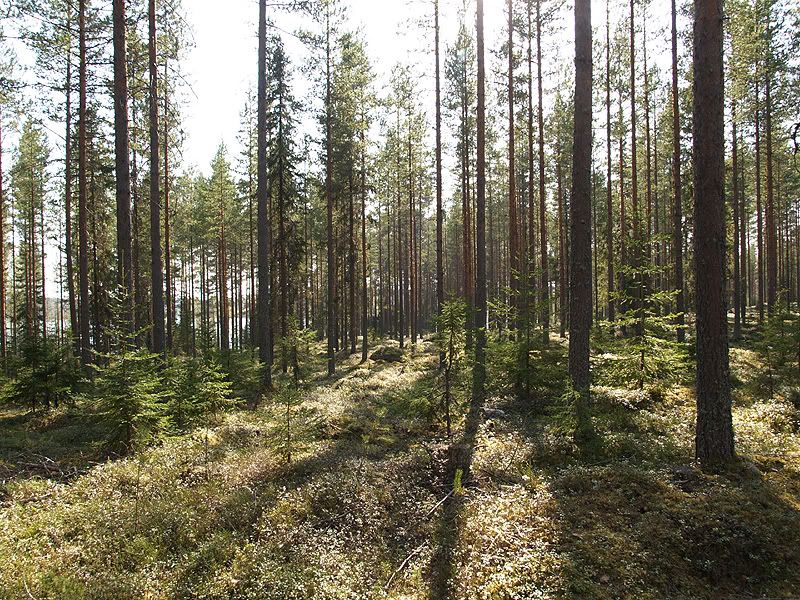 This is the basic view. Nothing out of ordinary, just basic scandinavian "korpi".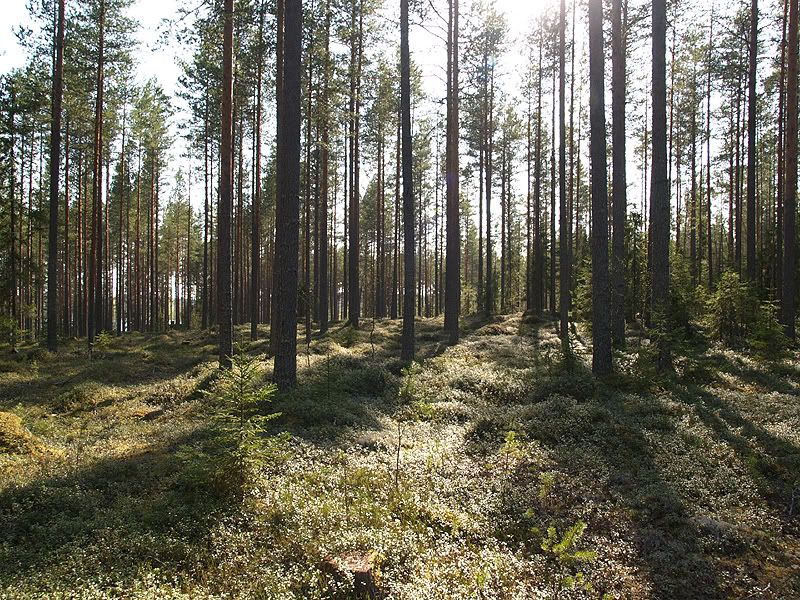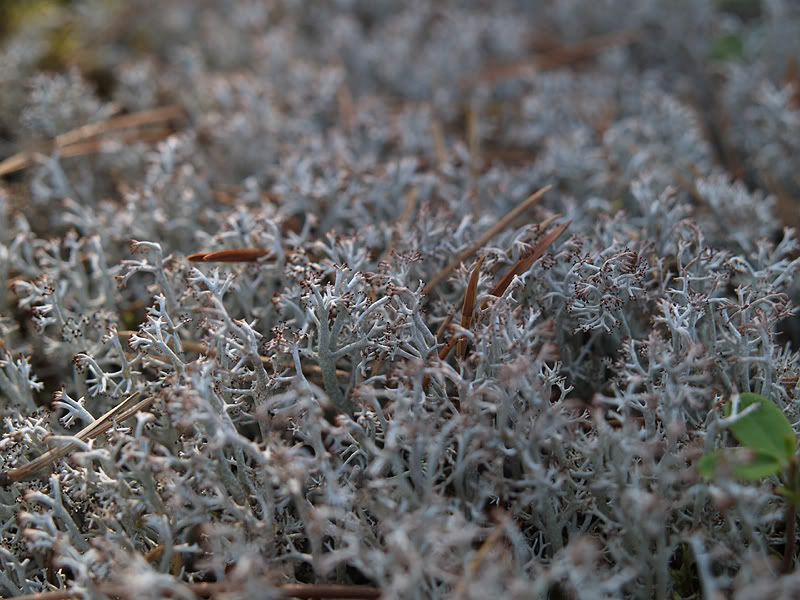 The ground is full of needles and fungi so crispy that it "hurts" to knee with shorts, not to mention walking with bare feet.
And ofcourse I had to bring my little choppa!
Then something, that pretty much made me wander off the trail and made this thread a bit shorter.
You know that garden in japan that has clean flat surface of sand and rocks here and there? They are sort of landscape, where one should imagine the sand as sea and the rocks as islands. To this garden my fool "friend" laughed at in his ignorance, but it is something that I have always enjoyed and thought I was crazy. I like little small things - like little plants and rocks in miniature size are trees and huge climbs. Little water runs like this are sort of substitute for this kind of japanese garden I mentioned. Naturally shaped and varying in wondefrul shapes making the peaceful sound!
This is my favorite I took! I love those little "logs" spreaded around.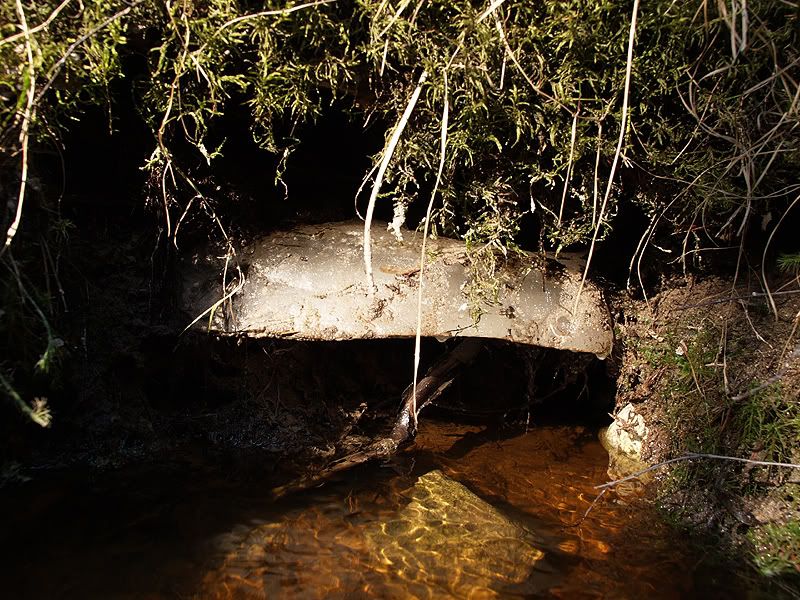 Something that caught my eye, too blocky to be normal. At first I thought it was manmade, but by closer inspection it was only block of ice that had survived in the shadow and above cool water!
Ok, so I made it back home!
I went to the beach to walk in the water to cool off. I also checked the TRAP!
HALP! There was little fishy there, but also this frog..
..that I saved.
BONUS PHOTOS: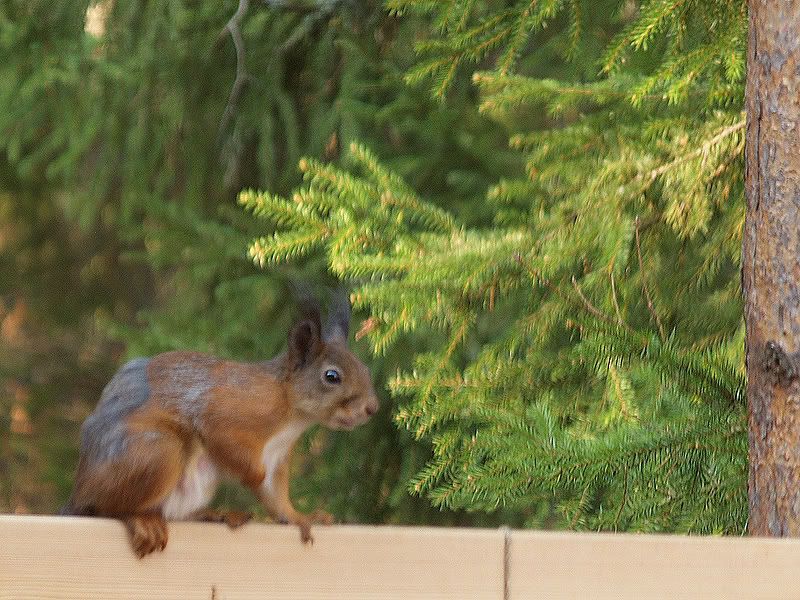 This is ultramegazoomed pic through old thick double window so it looks bad, but there you go cityfolks: sqwirl! Enjoying the last bits of winter food left (roikkuvia lihan palasia!), but the sviröl has to get his own food now.
Savusauna, aka smoke sauna. Old to the school!
Interior with stove. Here you can find the spirits (and the spirits after sauna).